Insight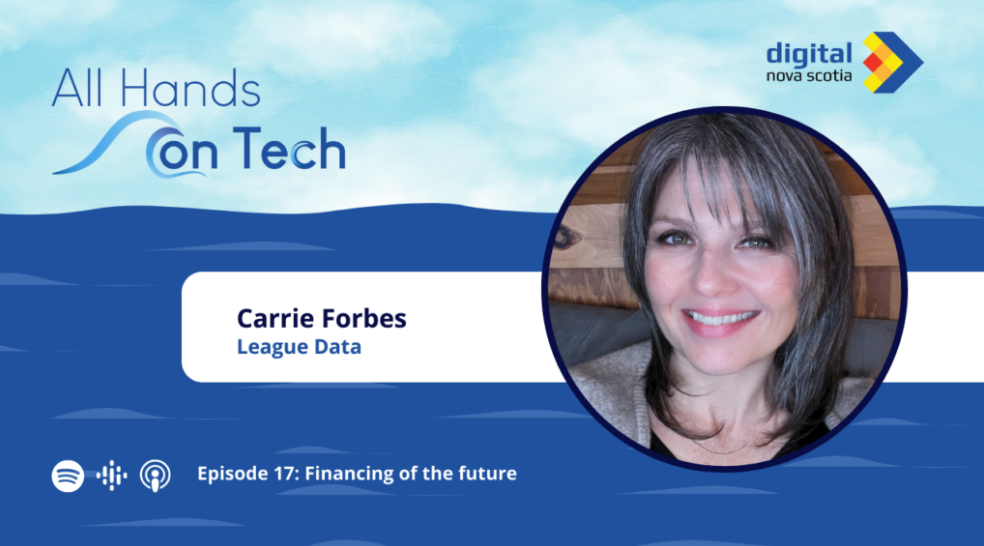 The future of banking is here, and Atlantic Canadian credit unions are leading the way as they undertake a huge transacting transformation.
League Data, which provides a wide range of financial technology and support solutions to 39 credit unions, is the Nova Scotia-based co-operative company behind the shift. It's been around since 1975 and its current focus is on 'core banking,' or, moving transactions.
"We started off building mainframes, these older technologies, and guess what? They're still running most of our organizations in finance, banking and insurance," said League Data CEO Carrie Forbes.
"The problem is, they're built really well, they do exactly what they're intended, but they're not flexible."
Which means innovating and giving members and customers the digital products and services they desire has been a challenge—but not for long.
"Our credit unions had to make a really difficult decision. Their key technology became end-of-life—and you have to understand that everything they do plugs into this, so it's like the heart, the center—and it also drives innovation. And so, making that decision is critical for the next 20 years. It's not like we can replace it tomorrow, right?," she said. 
"They opted to go and make the leap to the cloud, which is really exciting. So we'll be one of the first organizations in Fintech and credit unions in Canada to adopt the most modern architecture, and that is going to offer a lot of new opportunities to partner and maybe offer different services, and that to me is a real game changer."
Forbes said League Data is truly building from the bottom up, which positions their credit unions uniquely to be able to integrate and adopt other Fintech products and partnerships, enabling them to deliver things they couldn't before. 
At the forefront of this shift for League Data is accessibility, as credit unions have financial inclusion in their core values. 
"It's a very privileged thing to be able to transact digitally," said Forbes.
"You have to have a phone, you need to have access to digital, so if we're going to move to digital, we need to make sure we have inclusion and ways that we're not leaving people behind. I think that's something for us to solve."
While there's no firm date yet on when the shift to the cloud will officially happen, Forbes said she's excited for this new era, as the sky's the limit.
"We've been in a challenging position for a long time—our credit unions want to evolve their technology and the products and what they offer, but we've been very limited. So, we don't have to restrain anymore, we can think differently," said Forbes. 
"What's the vision that we can create, and the art of the possible, which had been quite limited before. I think we're just getting our toes wet in the 'what it could be.'" 
If you'd like to hear more about League Data's big transformation, listen to All Hands on Tech Episode 17: Financing of the future. You can also attend their Fintech conference (the Credit Union Technology Forum) happening in Halifax from June 5-8, or check out their LinkedIn page here.
Article Authored by Digital Nova Scotia